Fluorine Events
Aug 2019

Su

Mo

Tu

We

Th

Fr

Sa

1

2

3

4

5

6

7

8

9

10

11

12

13

14

15

16

17

18

19

20

21

22

23

24

25

26

27

28

29

30

31
Days with events are highlighted, click, or hover on them for more details. Click here for the diary.
Fluorine News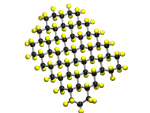 Fluorographene
Following on from previous work fluorinating Buckminster fullerene (C60) we are studying the fluorination of graphene - the super strong, one-layer thick version of graphite to generate graphene fluoride or fluorographene more...
Fluorine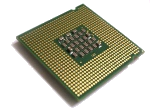 Modern Computing
Without fluorine containing compounds such as NF3 and WF6 we wouldn't have todays semiconductors!