Fluorine Events
April 2018

Su

Mo

Tu

We

Th

Fr

Sa

1

2

3

4

5

6

7

8

9

10

11

12

13

14

15

16

17

18

19

20

21

22

23

24

25

26

27

28

29

30
Days with events are highlighted, click, or hover on them for more details. Click here for the diary.
Fluorine News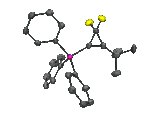 Ringing the changes!
A highly unusual conversion of a trifluoropropynyl group into a difluorocyclopropenyl system of ours now appears in many of the fluorine chemistry textbooks! more...
Fluorine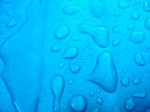 Repelency coatings
Many water repellency treatments for clothes and equipment, such as coats, shoes and tents, are based on fluorochemicals.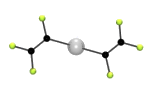 Hg(CF=CF2)2
Characterised by Xray & electron diffraction. And featured in MITs OpenCourseware!
Click for other news

HFCs for biological transformations
Jason Micklefield's group pioneered the use of HFCs as solvents for enzymatic reactions.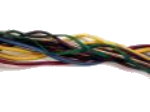 Wire Coatings
The use of a fluorinated outer coating keeps wires dry and protect them from fire damage.