Fluorine Events
Oct 2019

Su

Mo

Tu

We

Th

Fr

Sa

1

2

3

4

5

6

7

8

9

10

11

12

13

14

15

16

17

18

19

20

21

22

23

24

25

26

27

28

29

30

31
Days with events are highlighted, click, or hover on them for more details. Click here for the diary.
Fluorine News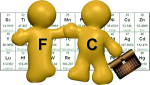 Fluorine in Organometallic Chemistry
As invited authors in the fluorine in organometallic chemistry special issue of the ACS flagship journal Organometallics we report the synthesis of perfluoropropenyl organometallic species and their use in catalysis. more...
Fluorine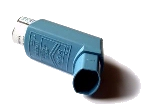 Inhaler Propellant
The propellant in many inhalers is an inert hydrofluorocarbon compound. The same material used in air-conditioners.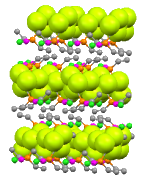 Fluorus domains ...
As quoted in "Fluorous Chemistry" (Current Topics in Chemistry, 308) by systematically varying the fluorinated group in a series of gold fluorophosphine complexes we could probe the generation of fluorous domains in a series of otherwise similar complexes. more...
Click for other news

HFCs in Fluorine Chemistry
Alan Brisdon's Fluorine Chemistry group have pioneered the chemistry of HFCs (CFC replacements) for generating trifluorovinyl and trifluoropropynyl reagents.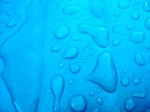 Repelency coatings
Many water repellency treatments for clothes and equipment, such as coats, shoes and tents, are based on fluorochemicals.