Fluorine Events
July 2021

Su

Mo

Tu

We

Th

Fr

Sa

1

2

3

4

5

6

7

8

9

10

11

12

13

14

15

16

17

18

19

20

21

22

23

24

25

26

27

28

29

30

31
Days with events are highlighted, click, or hover on them for more details. Click here for the diary.
Fluorine News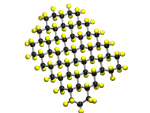 Fluorographene
Following on from previous work fluorinating Buckminster fullerene (C60) we are studying the fluorination of graphene - the super strong, one-layer thick version of graphite to generate graphene fluoride or fluorographene more...
Fluorine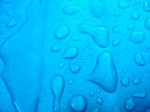 Repelency coatings
Many water repellency treatments for clothes and equipment, such as coats, shoes and tents, are based on fluorochemicals.

Selectfluor
The world's most famous electrophillic (F+) fluorinating agent SelectfluorTM was invented in Manchester at UMIST by Professor Eric Banks.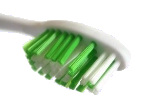 Dental Products
Fluoride is added to many toothpastes, and to some water supplies, because it is proven to reduce dental cavities.