Fluorine Events
Oct 2018

Su

Mo

Tu

We

Th

Fr

Sa

1

2

3

4

5

6

7

8

9

10

11

12

13

14

15

16

17

18

19

20

21

22

23

24

25

26

27

28

29

30

31
Days with events are highlighted, click, or hover on them for more details. Click here for the diary.
Fluorine News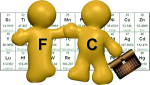 Fluorine in Organometallic Chemistry
As invited authors in the fluorine in organometallic chemistry special issue of the ACS flagship journal Organometallics we report the synthesis of perfluoropropenyl organometallic species and their use in catalysis. more...
Fluorine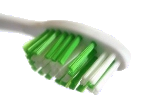 Dental Products
Fluoride is added to many toothpastes, and to some water supplies, because it is proven to reduce dental cavities.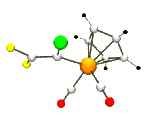 [FeCp(CO)2(CCl=CF2)]
One of the first organometallic chlorodifluorovinyl complexes to be prepared.
Click for other news
Solid phase fluorinations
Sven Schroeder's group look at fluorination of organic substrates using solid-phase "functional" catalysts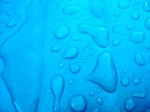 Repelency coatings
Many water repellency treatments for clothes and equipment, such as coats, shoes and tents, are based on fluorochemicals.