Fluorine Events
Dec 2019

Su

Mo

Tu

We

Th

Fr

Sa

1

2

3

4

5

6

7

8

9

10

11

12

13

14

15

16

17

18

19

20

21

22

23

24

25

26

27

28

29

30

31
Days with events are highlighted, click, or hover on them for more details. Click here for the diary.
Fluorine News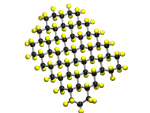 Fluorographene
Following on from previous work fluorinating Buckminster fullerene (C60) we are studying the fluorination of graphene - the super strong, one-layer thick version of graphite to generate graphene fluoride or fluorographene more...
Fluorine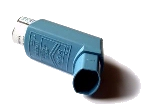 Inhaler Propellant
The propellant in many inhalers is an inert hydrofluorocarbon compound. The same material used in air-conditioners.

Selectfluor
The world's most famous electrophillic (F+) fluorinating agent SelectfluorTM was invented in Manchester at UMIST by Professor Eric Banks.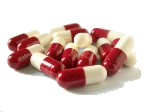 Modern Drugs
Many new, modern drugs contain fluorinated groups, these include anaesthetics, antibiotics and anticancer drugs.