Elemental Analysis Calculator
Using this form you can calculate the elemental analysis (micro-analysis) figures for a compound or complex. Either type the formula in the box below or use the chemical drawing editor below.
Notes on entering formulae:
You must enter valid, case sensitive, chemical names for the elements: eg KMnO4 not kmno4
Do not include punctuation such as . , = etc in the formula.
You may include pre-defined ligands (Me, Et, Pr, Bu, Ph, Cp etc) in the formula, so for Sn(CH3)4 you can enter SnMe4, Sn(Me)4, Sn(CH3)4, SnC4H12 etc.
Toggle ligand abbreviations
You may include any number of matched brackets, for example Cp2TiF2, [Cp2TiF2], [(Cp)2TiF2] and (C5H5)2Ti(F)2 all refer to the same compound.
Fluorine Events
April 2018

Su

Mo

Tu

We

Th

Fr

Sa

1

2

3

4

5

6

7

8

9

10

11

12

13

14

15

16

17

18

19

20

21

22

23

24

25

26

27

28

29

30
Days with events are highlighted, click, or hover on them for more details. Click here for the diary.
Fluorine News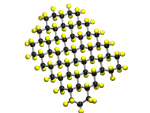 Fluorographene
Following on from previous work fluorinating Buckminster fullerene (C60) we are studying the fluorination of graphene - the super strong, one-layer thick version of graphite to generate graphene fluoride or fluorographene more...
Fluorine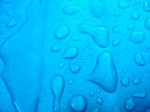 Repelency coatings
Many water repellency treatments for clothes and equipment, such as coats, shoes and tents, are based on fluorochemicals.